Broken Utopias: The Many Lives of Stalinallee
The first socialist avenue in Germany tells the stories of the struggles, hopes and dreams of East Berliners after WWII and shows how ideology shaped their lives. Discover it all on this tour!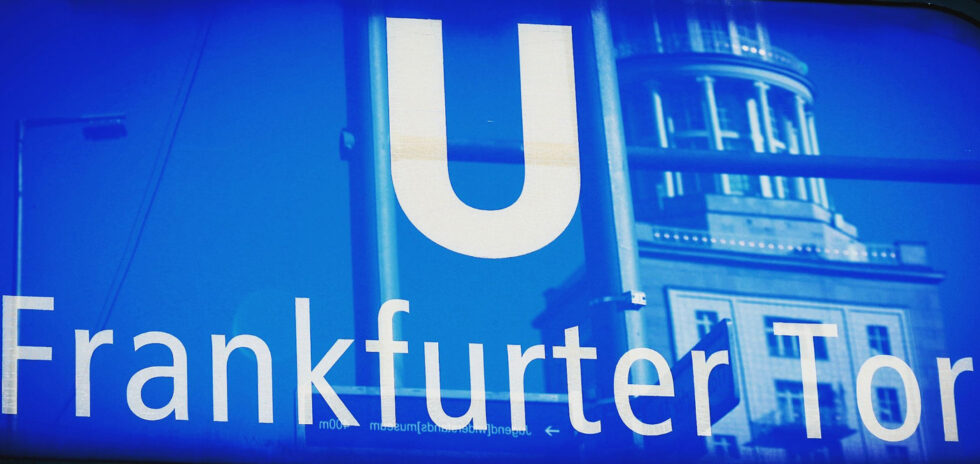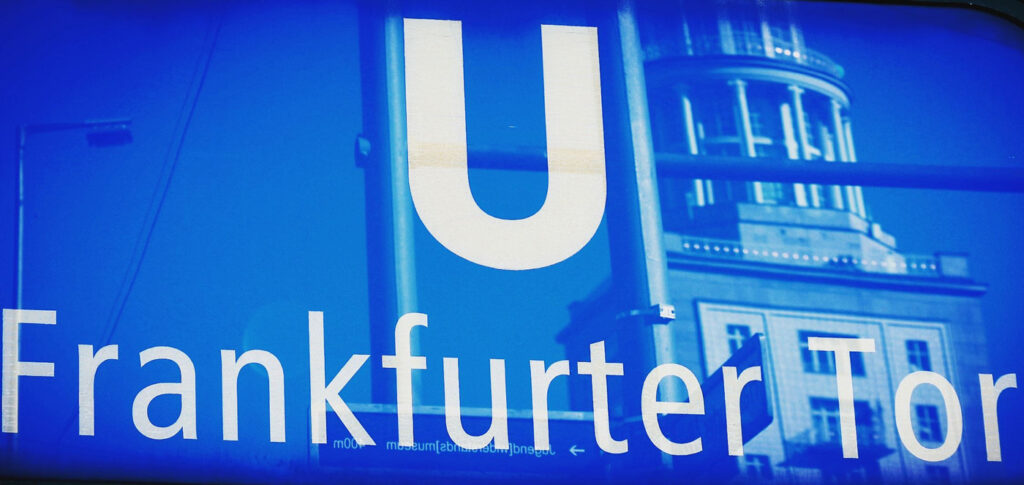 The first socialist street in Germany is sure to impress – one cannot help but feel small walking past the grand housing blocks built in the so-called Stalinist 'wedding-cake' style. Intended as the main project of the East German national reconstruction programme after WWII, the street emerged from the ruins with the help of thousands of volunteers working day and night. But the building of the street almost cost the young East Germany its existence when in June 1953 disgruntled workers started a mass uprising that almost toppled the socialist government.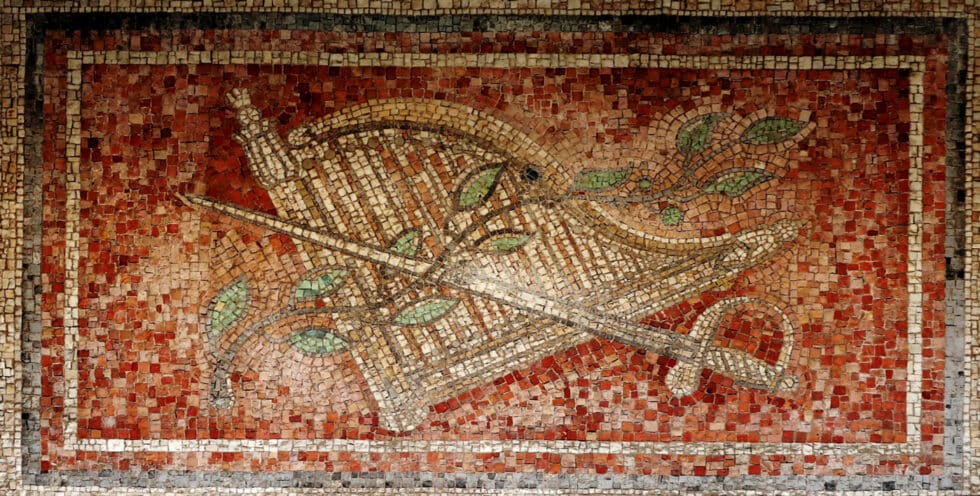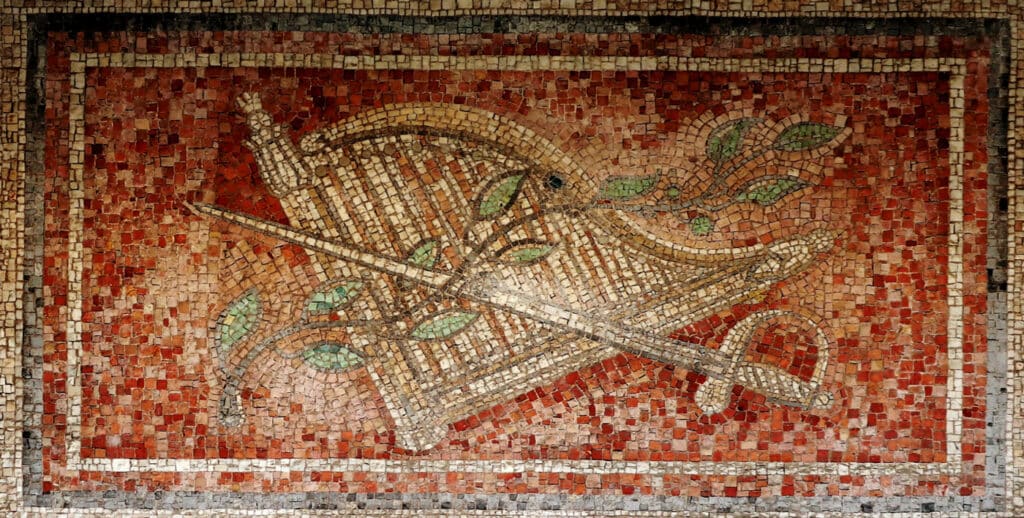 The history of the street stretches much further back than the majestic buildings from 1950s would suggest. Intentionally hidden away from passersby by fast-growing poplars, the modernist architecture from immediate post-WWII years reminds one of the utopian urbanist ideas that were born in the ashes of destroyed Berlin but rejected soon after by the new East German regime that had radically different ideas of what socialist living meant.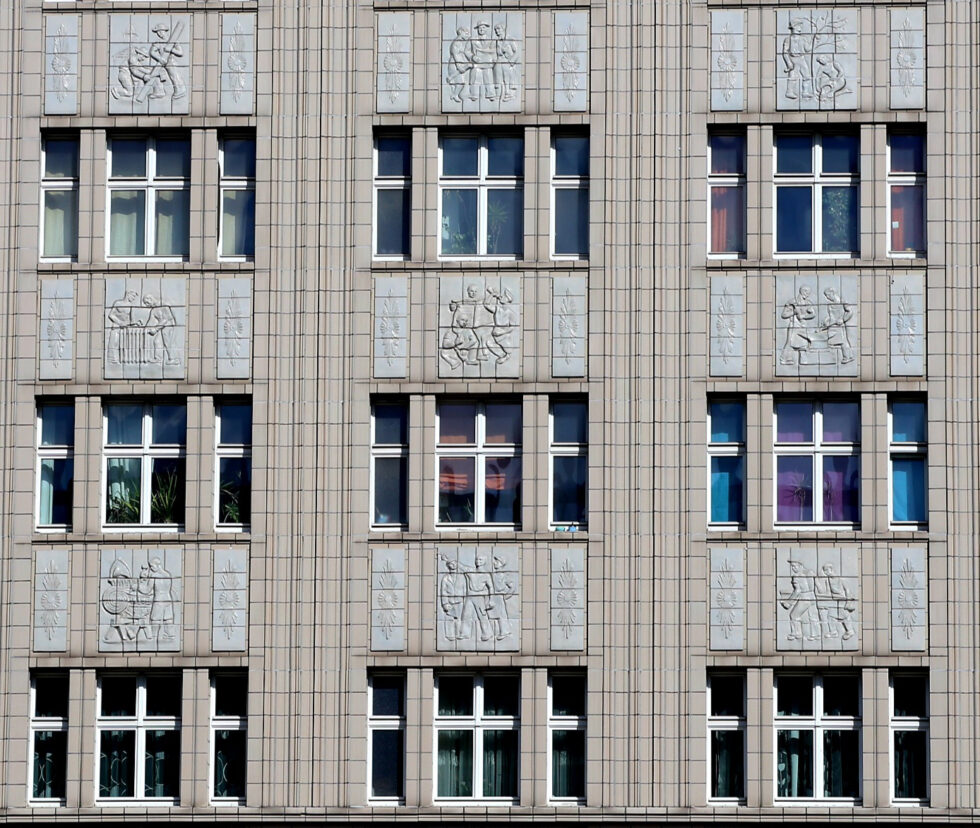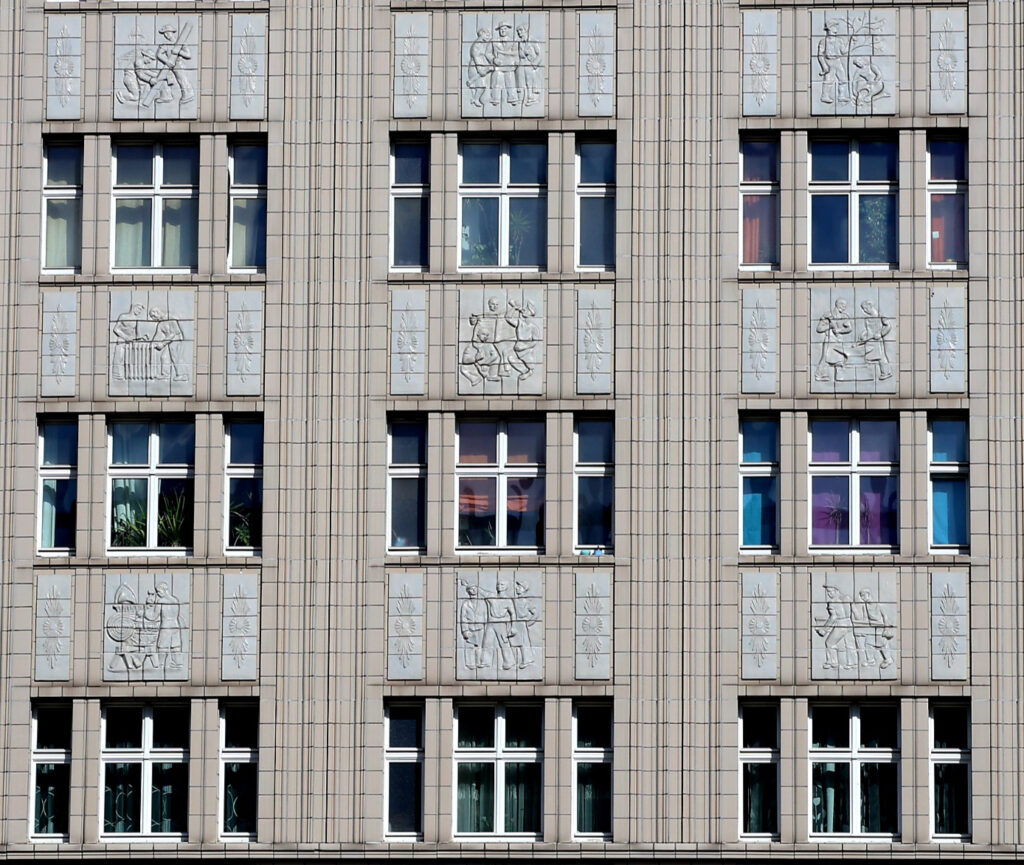 The street boasted the best East Berlin had to offer – cafes, restaurants and well-stocked shops, creating an image of idyllic life and affluence in socialism. Though, beyond the perfect facade the reality of the surveillance state remained well hidden – the wire taps in the flats and the listening stations in the attics used by the East German secret police were not meant to be seen.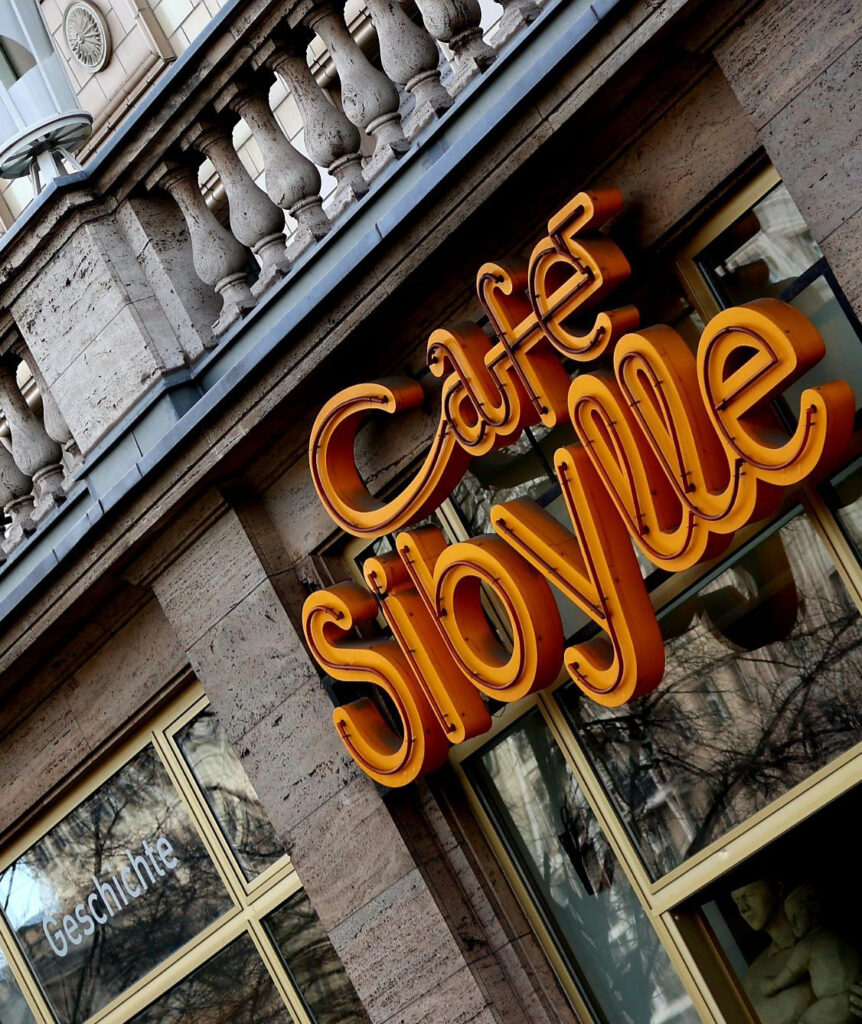 Left in a state of disrepair and increasingly looking like an odd curiosity form the past, this street seemed to disappear into oblivion after the fall of the Wall. But nothing is constant in Berlin, and it did not take very long for this street to attract the attention of real estate agents in a city with a housing crisis. While no longer a boulevard for socialist parades, the former Stalinallee is now a stage for protests of the local community against gentrification and the rise in the living cost.
MEETING POINT
Broken Utopias: The Many Lives of Stalinallee  starts outside underground station Frankfurter Tor on the corner of Warschauer Straße and Karl-Marx-Allee.
Interested? Book a tour here.