Hansaviertel: A Design for Life
Tucked away between the Spree and Tiergarten, Hansaviertel is a unique area of Berlin.
Duration:   1.5 h
Meeting Point:  Outside S Bahnhof Tiergarten (Bachstraße exit) – look for the orange umbrella!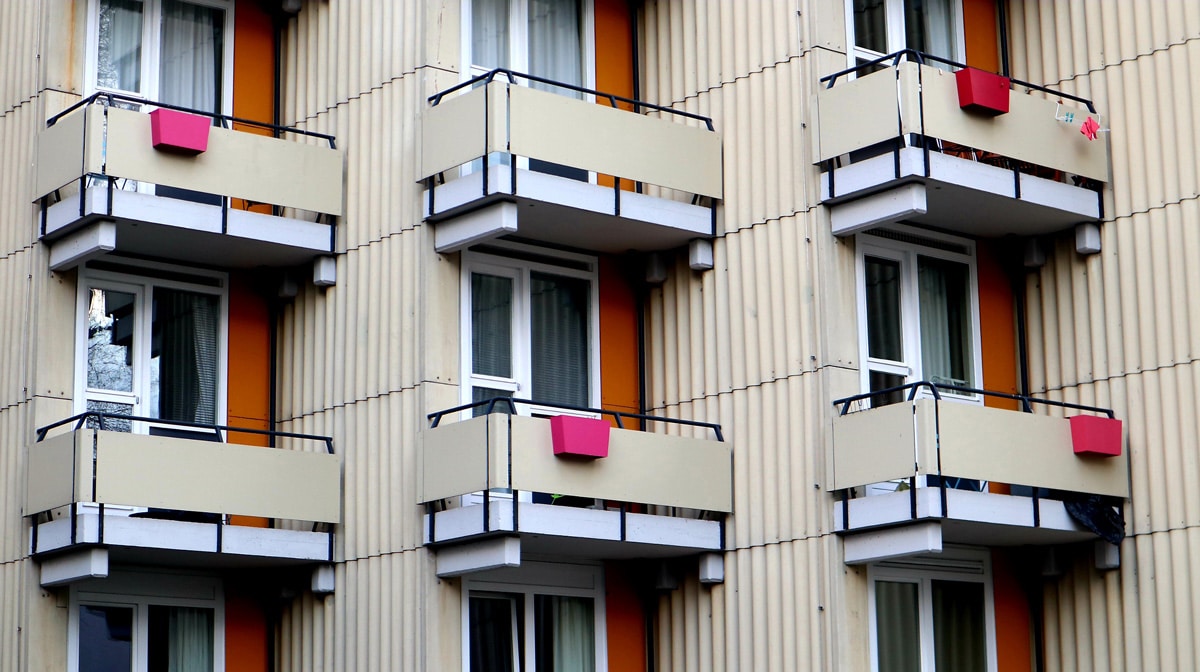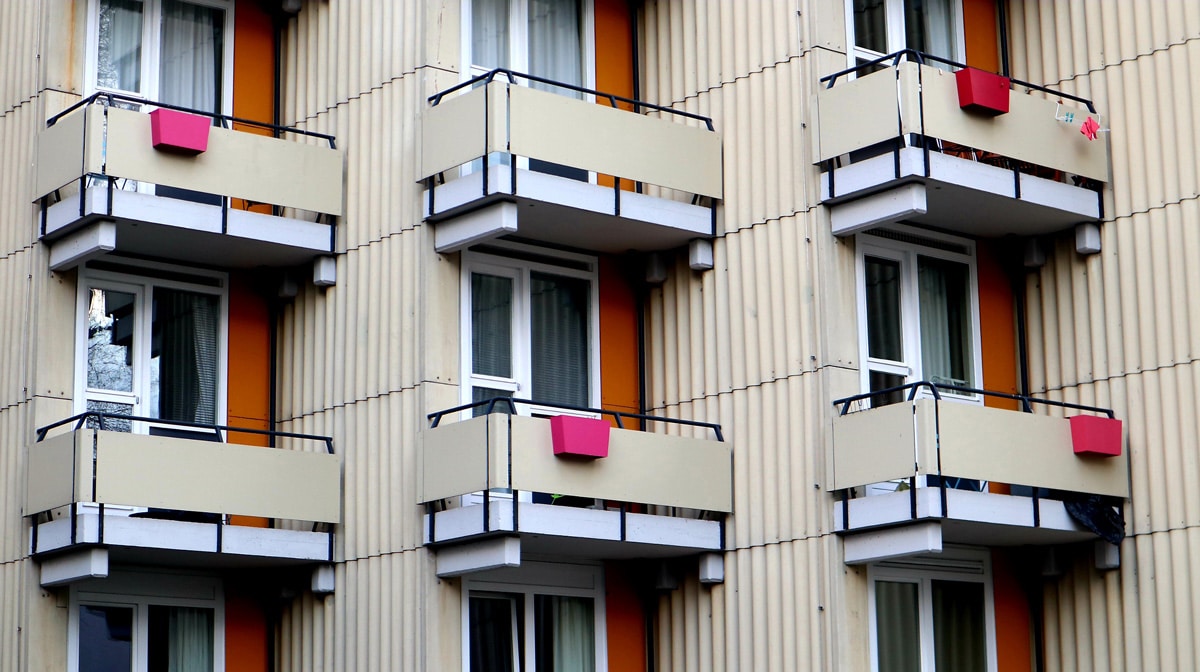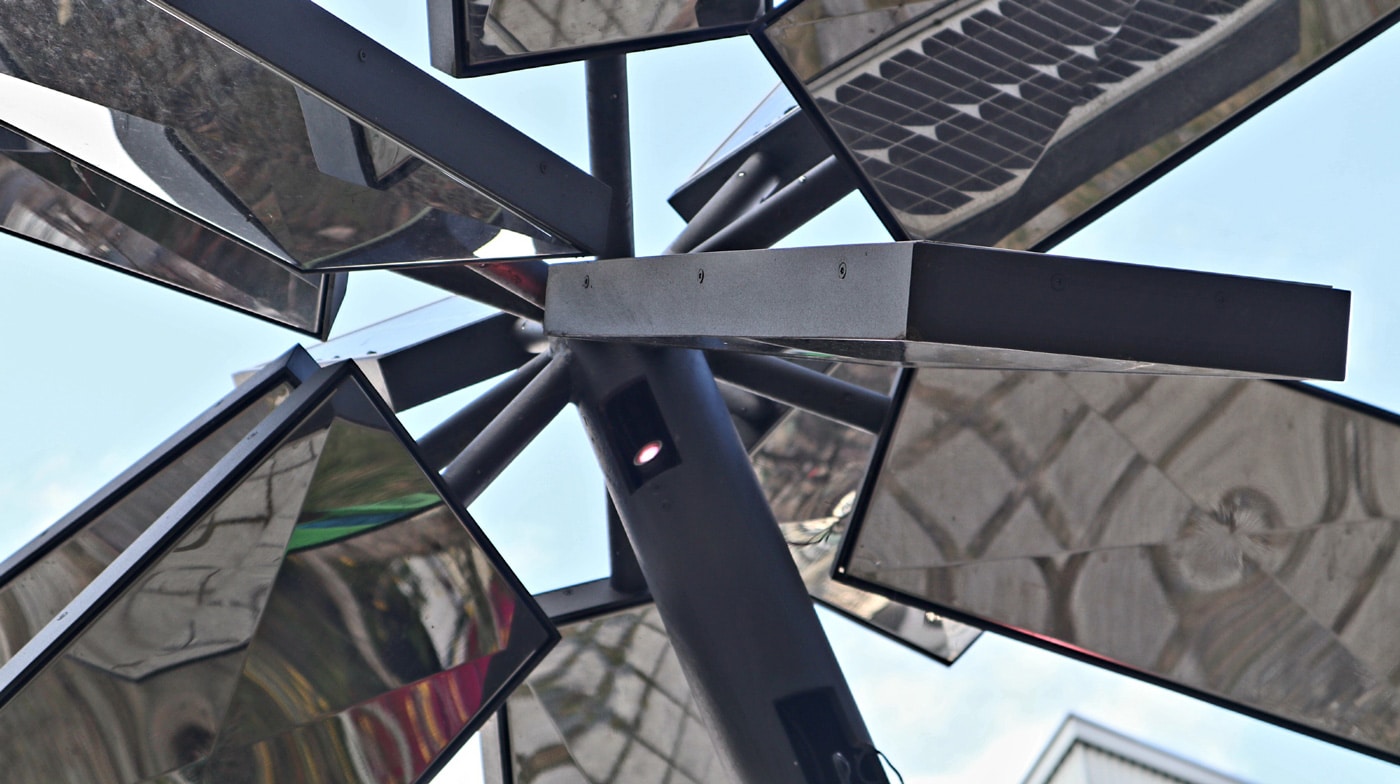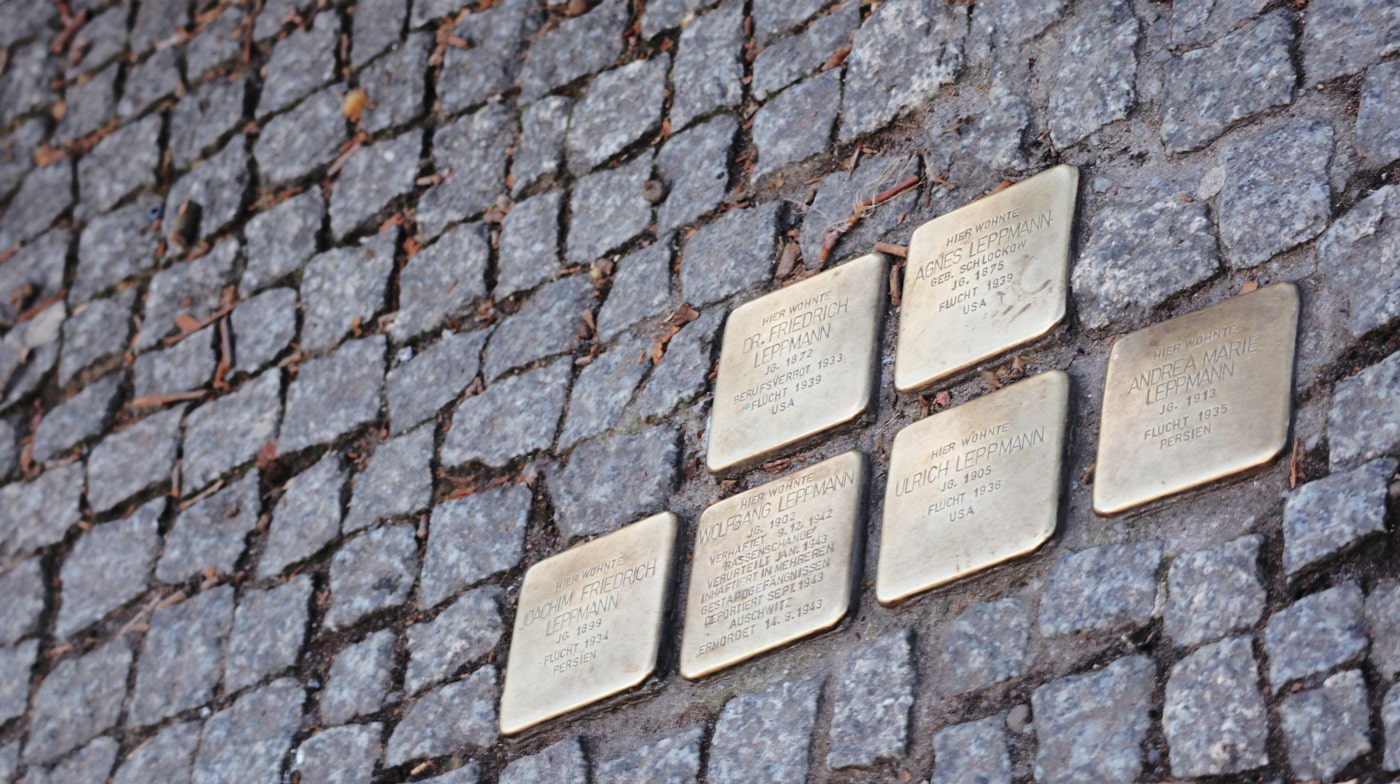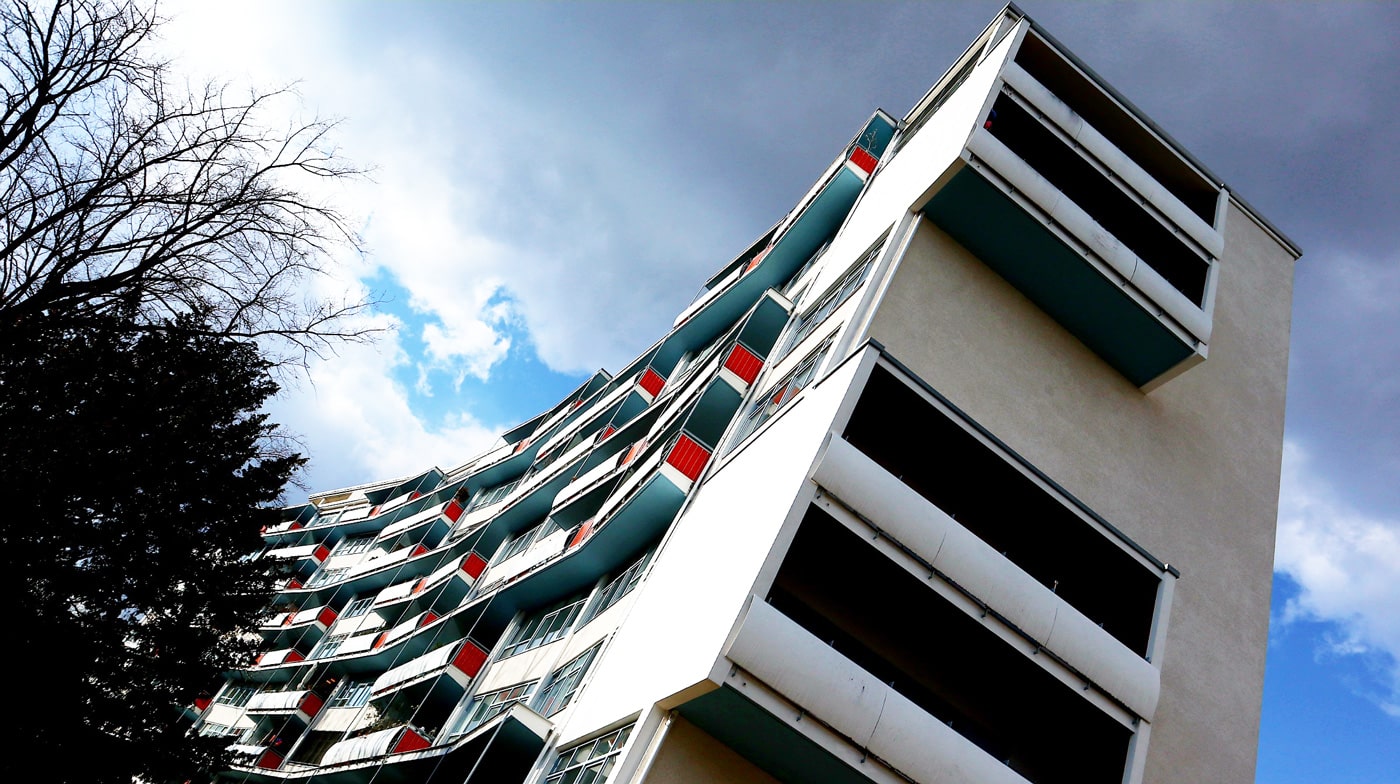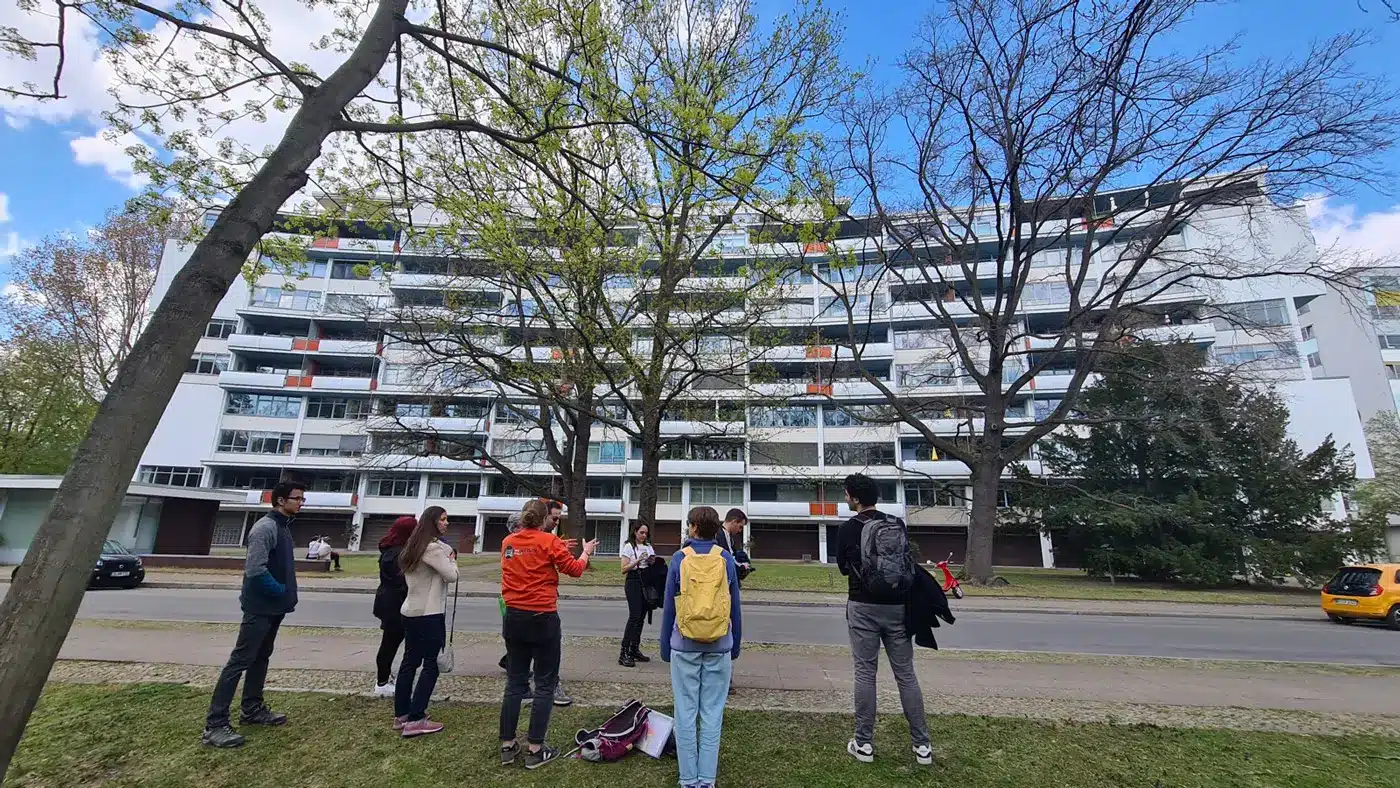 Hidden beside Tiergarten in the centre of Berlin, Hansaviertel is famous for its modernist buildings constructed after the devastation of WWII. A product of Cold War rivalry, Hansaviertel reflects how the big ideas of the time impacted life in very tangible ways. But more than just looking at the buildings, we will uncover the stories of Berliners throughout 150 tumultuous years, including those residents who went on to shape Berlin and beyond, for better and for worse. We will explore what freedom meant to people in the Weimar Republic in the 1920s and to West Berliners during the Cold War. On this walking tour, follow the echoes of these designs for life still resonating in modern-day Berlin.
Hansaviertel is not your typical Berlin cityscape. Sandwiched between the Spree and Tiergarten, Hansaviertel's buildings and curved roads are nestled among trees and green spaces, making this central urban area a peaceful little oasis. But go beyond first appearances and the traces of this area's tumultuous history can be found everywhere.
Originally founded in the late 19th century, at a time when Berlin's population was ballooning, Hansaviertel soon became home to many well-known figures. From revolutionaries, such as Rosa Luxemburg, to well-known writers and artists such as Käthe Kollwitz and Nelly Sachs, the inhabitants of this area left their mark on the world.
But only decades after Hansaviertel's founding, the Nazi dictatorship led to untold destruction in this flourishing neighbourhood. The lively Jewish community was destroyed through persecution and deportation and the area was ultimately razed to the ground by the bombing raids in WWII.
Out of the ashes of this destruction came the plans for Hansaviertel as it is known today. A prestigious Cold War architectural experiment, designed by some of the biggest names in international architecture at the time, made to exhibit the West's understanding of freedom and the good life in the face of East Berlin's imposing socialist boulevards. Billed as a city for tomorrow, the new Hansaviertel was unveiled in 1957 and has since become a must-see gem of modernist architecture.
Meeting Point
Hansaviertel: A Design for Life starts outside S Bahnhof Tiergarten (Bachstraße exit)